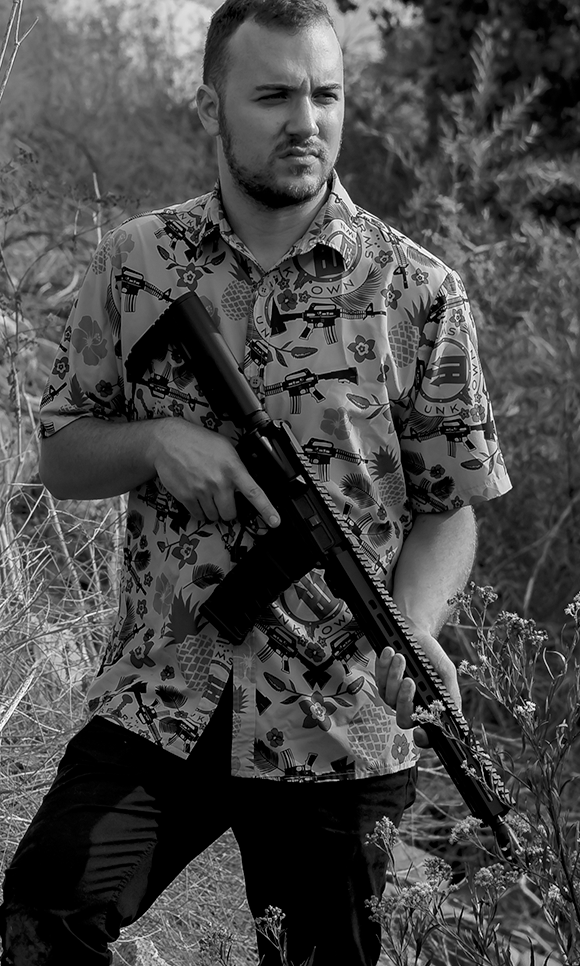 The Osprey has the ability to be positioned in 12 different angles to suit the shooter's preferences.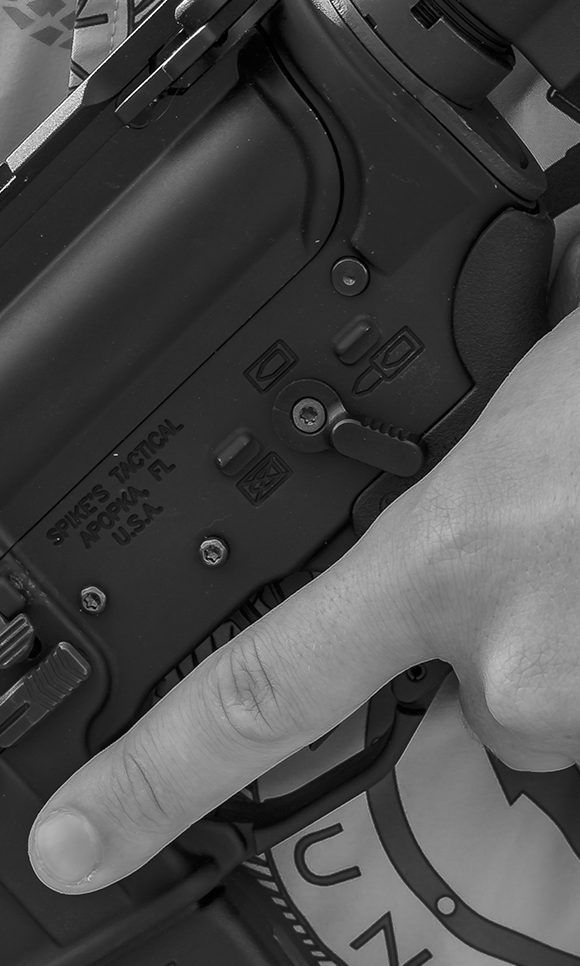 Fire selection angle is reduced to 60° for quicker operation than a traditional 90° throw lever.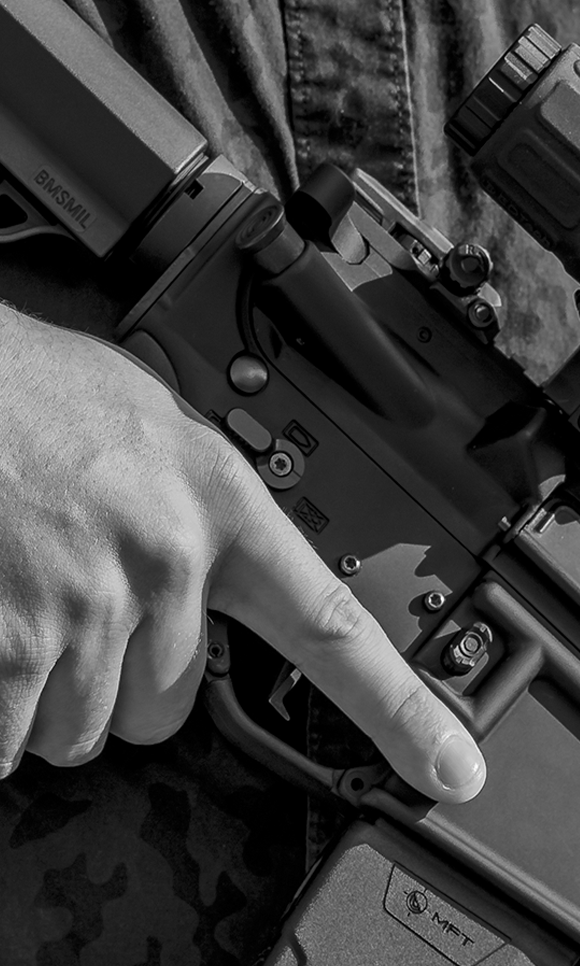 Has two levers for left or right handed use. The long or short throw-lever can be used on either side of the weapon.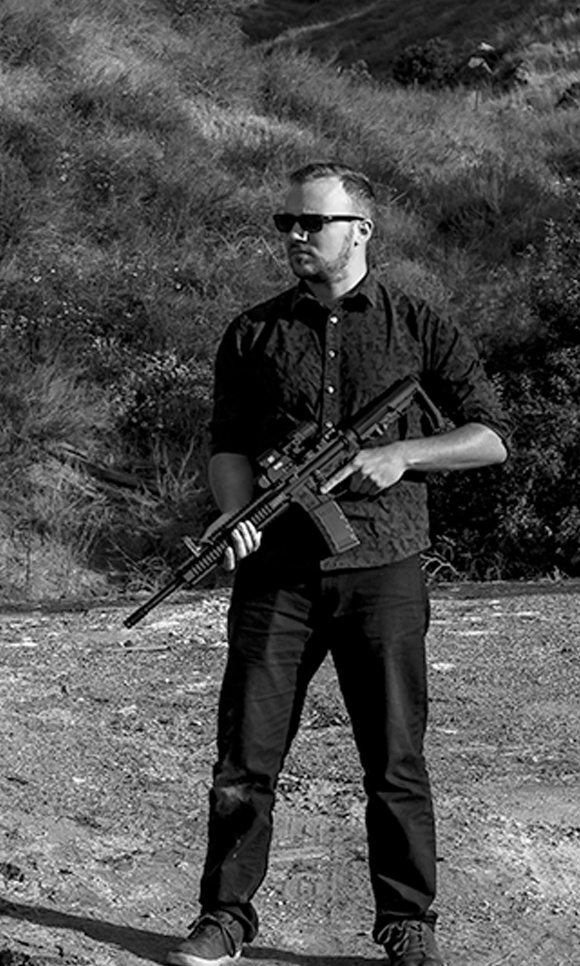 Both long and short levers are beefed up and allow the shooter engage or disengage the selector with ease.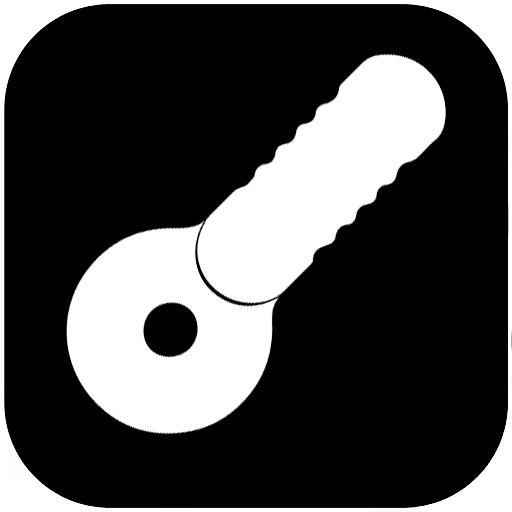 The Osprey is a fully adjustable 60° throw ambi-selector
The Osprey selector levers allows left and right-handed shooters to utilize a longer or shorter main selector lever on either side of the firearm. The 60° throw allows for optimal performance when quickly engaging a target from the safe position.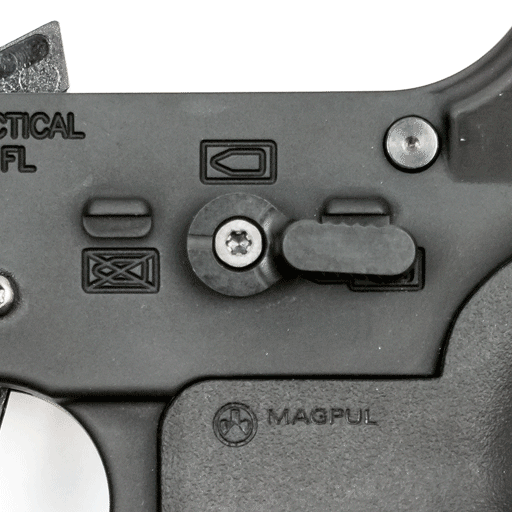 Adjustment grooves allow for 12 unique positions
The Osprey can be adjusted a full 180° on the left side, and a full 360° on the right hand side. The included Torx wrench and screws allow for on-the-fly adjustability to suit the shooter's needs.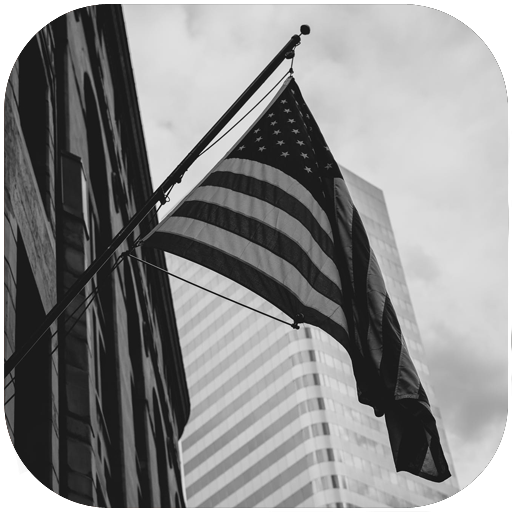 Made In The United States
Levers constructed out of 6061-T6 aircraft grade aluminum
The Osprey is proudly made right here in the United States of America. We take pride in the American manufacturing industry and will always support it. The barrel of the selector is made of steel, and the levers are made of aluminum.